Providing high quality heating and cooling solutions to WA











"WA Climate Solutions" is a proud family owned company with over 25 years experience in the Supply-Installation-Servicing of residential/light commercial air conditioners.
Are you looking for a new system- diagnose a fault- service a machine or swap out an old Evaporative/Reverse Cycle unit for new system? then we are here to help. Don't deal with a salesman, deal direct with a technician…Call 1300 278 821
Specialising in Ducted Reverse Cycle air conditioners, Evaporative air conditioners, Split systems and Cassettes. WA Climate Solutions has access to a list of premium air conditioners. We partner with Advantage Air when installing air conditioning systems to provide the best quality gear on the market today. Let "WA Climate Solutions" take care of your air conditioning needs as we strive to be the best in the business.
Mitsubishi Electric (r32 Models)
Mitsubishi's new MSZ-AP series R32 model high wall splits are engineered for high performance and feature a new square-lined design. Models range from 2.5kw to 8kw so there is a capacity to suit most cooling/heating requirements around the home.
Features:
Econo Cool, Auto Vane, Natural White, Low Temperature Cooling, Night Mode, Self Diagnose, Powerful Operation, Weekly Timer, Auto Restart, Dual Barrier Coating, 24 hour Timer, Blue Fin Condensor, Super Quiet(18DB(A), Auto Change Over, Horizontal Swing, Vertical Swing, Flare Connection, Emergency Operation, Cooling at -10c-46c / Heating -15c-24c Range.
MSZAP25VGKIT $999
MSZAP35VGKIT $1149
MSZAP42VGKIT $1349
MSZAP50VGKIT $1679
MSZAP60VGKIT $1749
MSZAP71VGKIT $1849
MSZAP80VGKIT $2279 (delivery not included in prices)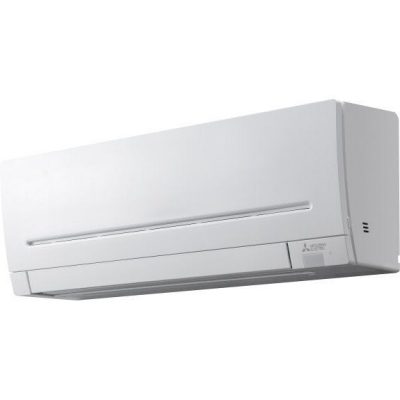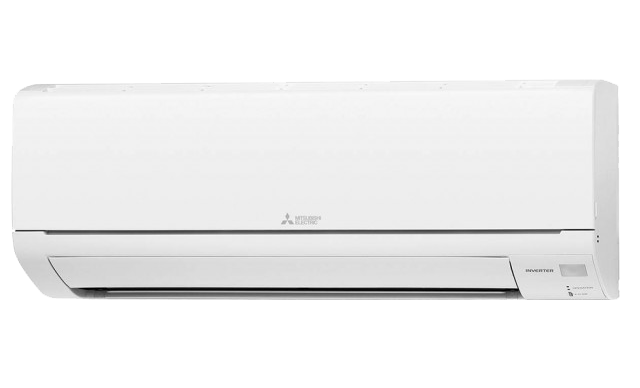 Mitsubishi Electric GE series (r410a models)
This Mitsubishi MSZGE model Split System air conditioner with r410 gas can keep your home enjoyably cool during the summer month. Heat up your home quickly in winter thanks to the advanced inverter technology. Save your preferred settings to the i-save mode and cool or heat your home perfectly with the touch of just one button. Models range from 2.5kw to 8kw so there is a capacity to suit most cooling/heating requirements around the home.
Features:
Quick clean design, energy efficient air conditioner, ultra quiet, 24 hour timer, wifi control available, stylish design and i-save mode.
MSZGE25KIT $949
MSZGE35KIT $1099
MSZGE42KIT $1299
MSZGE50KIT $1629
MSZGE60KIT $1699
MSZGE71KIT $1799
MSZGE80KIT $2229 (delivery not included in prices)
Mitsubishi Electric EF Signature series (r410a models)
The streamlined wall-mounted indoor units have clean lines, expressing sophistication and quality. Available in 3 stylish colours White/Glossy Black/Matt Silver to provide the best match scenario for diverse interior designs whilst simultaneously ensuring quality room comfort. Models range from 2.5kw-5kw
Features:
Energy efficient DC inverter, quiet operation 21dBA, Weekly Timer, Platinum Filter, Wifi Control and Stylish design.
MSZEF25VE2WKIT $1199
MSZEF35VE2WKIT $1149
MSZEF42VE2WKIT $1349
MSZEF50VE2WKIT $1549 (Delivery not included in prices)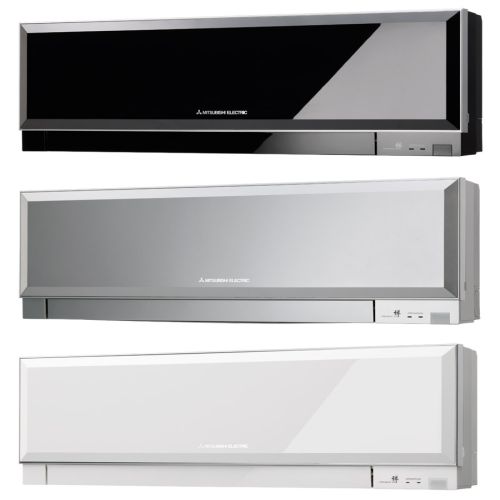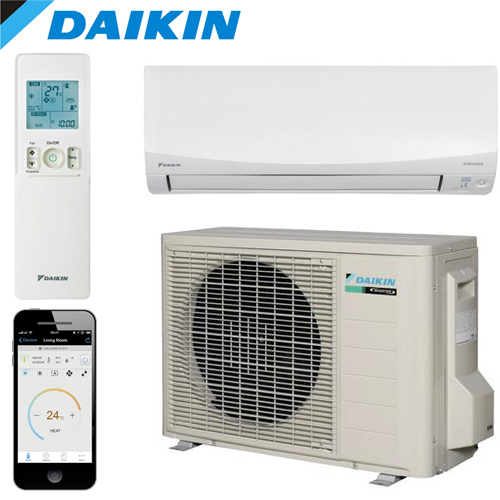 Daikin's Cora features whisper quiet operation, industry leading energy efficiency and superior comfort levels without compromising on style. 
Able to blend in harmoniously with modern bedrooms and living areas with its smooth contours and flat panel design in a high quality matt white finish. It will create that ideal family sanctuary that makes you feel right at home all year around.
Available in Reverse cycle 2kw, 2.5kw, 3.5kw, 4.6kw, 5kw, 6kw, 7.1kw, 8.5kw & 9.4kw.
POA..
Features:
Powerful Coanda airflow,  Wide angle louvers, Vertical auto swing up & down, Indoor/Outdoor quiet operation 19dBA, 2 area Intelligent eye, Auto operation, Auto fan speed, Titanium apatite deodorising air purification traps microscopic particles, decomposes odours and even deactivates bacteria, Inverter powerful operation, LCD wireless remote, Indoor unit off/on switch, 24hour timer, Nite set mode, Anti Corrosion, Self Diagnose, Auto restart, Washable grill, Hot Start, Horizontal Auto swing, Weekly Timer & Standby power function, 
POA..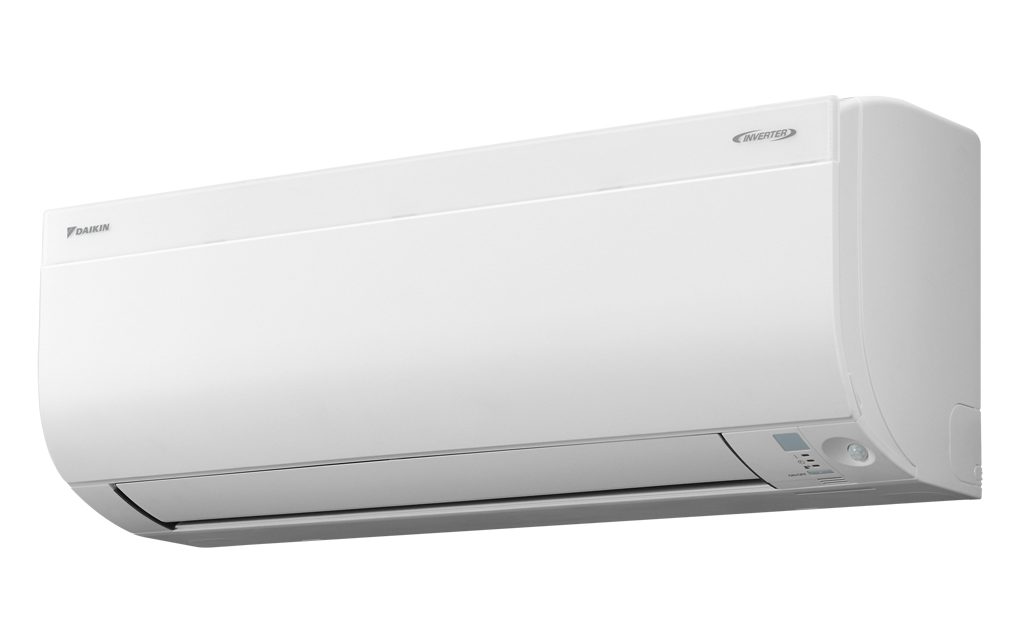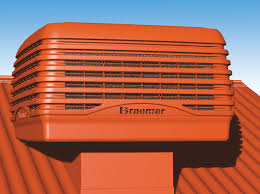 Braemar Ducted evaporative air conditioning
Ducted evaporative air conditioning is capable of air conditioning you whole home or office. It uses water as a cooling agent to reduce the air temperature of your home. The fan inside the cooling unit draws in warm air from outside and as it passes over the water-saturated pads it is cooled by evaporation.
Evaporative coolers cost less to both operate and maintain than their air conditioning counterparts. … It is important to remember that due to the evaporation process, an evaporative cooler is most efficient in an area that is both hot and dry, without a lot of moisture in the air.
WA Climate Solutions uses the following top quality brands along with Advantage Air components to provide you with a quality system which will outlast may others.
Breezair, Braemar, Coolair & Coolbreeze
Ducted reverse cycle air conditioning
Ducted reverse cycle air conditioners are capable of air conditioning your whole home or office. They are refrigerated like wall split systems and send warm or cool air to each room through ducts and grills. 
WA Climate Solutions use the follow Brands: Daikin, Fujitsu, Panasonic, Mitsubishi Electric & Samsung Ducted machines. We use Advantage Air Components to complete the job and give you a comfort solution for many years to come.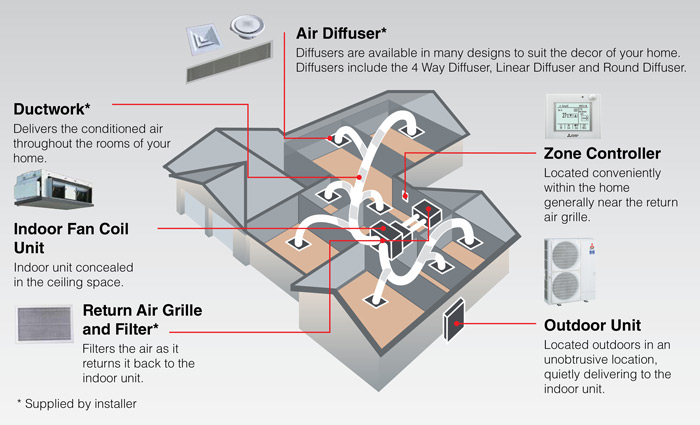 Providing better solutions by
our areas of focus and excellence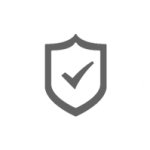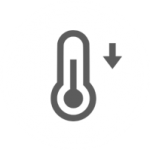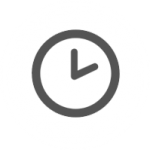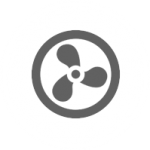 It's important to get your bedroom temperature just right. A cooler temperature helps your body maintain a consistent temperature, preventing night sweats and related insomnia. But if it's too cold, your body has to expend more energy warming you up, so you'll have a harder time falling asleep. Experts agree that temperatures too hot or too cold can cause sleep issues. Experts agree that temperatures above 30 degrees and below 15 degrees can interfere with sleep quality. How do you find the perfect sleep temperature? You call WA Climate Solutions on 1300 278 821.
What our clients say about us!
Our residential and commercial testimonials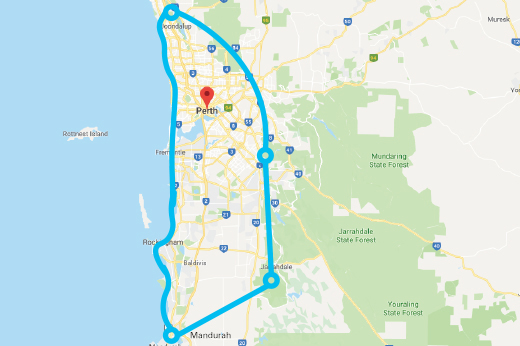 SERVICING FROM JOONDALUP TO MANDURAH
FREE CALL – 1300 278 821
Email: enquiries@waclimatesolutions.com.au
Copyright © 2019 – WA Climate Solutions